Replacement for Apple 8403 battery
This is a high quality & brand new 4400mAh replacement Apple 8403 battery for your Apple 8403 laptop at wholesale price.
Type :

Li-ion

Color :

Silver

Volts :

10.8V

Cells :

6 Cell

Capacity :

4400mAh

Condition :

Replacement, Brand New
List Price : $113.11
Our Price : $79.18 ( Save $33.93 )

Condition :
Brand New, High Quality
Availability :
In Stock Now
Customer Rating :


E-mail a Friend

Ask A Question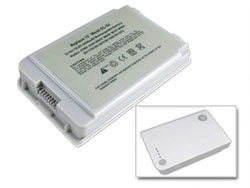 Description
Fit Models
Shipping
Payment
Warranty
Power your Apple 8403 laptop with this excellent replacement Apple 8403 battery can ensure your work easy and convenient, have a extra battery helps improve your productivity when you in travel. Each replacement Apple 8403 battery is made from A-Grade(Sony,LG,Samsung etc.) battery cells and high-quality Eco-friendly materials. Selling replacement Apple 8403 laptop battery packs are fine workmanship and excellent performance, all Apple 8403 batteries have passed international certification( CE, UL, ROHS, ISO9001/9002 ).
Compatible Part Numbers
661-2472
6612472
8403
A1008
A1061
M8403
M8433
M8433G
M8433G/A
M8433G/B
M8433GA
M8433GB
M8626G/A
M8626GA
M8956
M8956G
M8956G/A
M8956GA
M8956J/A
M9337
M9337G
M9337G/A
M9337GA
M9572J/A
Fit Models
IBOOK 12-INCH DUAL USB
IBOOK 12.1 INCH SCREEN DUAL USB
IBOOK 32 VRAM
IBOOK CRYSTAL WHITE SERIES
iBook G4 12-inch Series
IBOOK LATE 2001 MODEL
IBOOK NOTEBOOK M8861LL/A
IBOOK OPAQUE WHITE 16 VRAM
IBOOK SNOW WHITE SERIES
M7692LL/A
M7698LL/A
M8520LL/A
M8758 */A
M8758B/A*
M8758J/A
M8758LL/A
M8758S/A
M8758T/A*
M8758Y/A
M8860*/A
M8860B/A*
M8860J/A
M8860LL/A
M8860S/A
M8860T/A
M8860Y/A
M8861*/A
M8861B/A*
M8861J/A
M8861LL/A
M8861S/A
M8861T/A
M8861Y/A
M9018 */A
M9018B/A*
M9018J/A
M9018LL/A
M9018S/A
M9018T/A
M9018Y/A
M9846X/A
Some tips for replacement Apple 8403 battery
1. The replacement Apple 8403 battery life not by the length of the total use of time, but by the charge and discharge times to decide.
2. If you don't use your replacement Apple 8403 battery for a long time, please note to take care of it: (1) Pay attention to environmental temperature and humidity, please placed your Apple 8403 battery in ventilated and dry place. (2) Must maintain an electric for it and recharge it every month, maintained 50 percent power at least.
3. Don't charge and discharge for this replacement Apple 8403 battery directly after removed it from your Apple laptop.
4. In order to maximum use of the replacement Apple 8403 battery you can close some ports and equipment which not used frequently(such as parallel port LPT, Modem) , and when your Apple 8403 laptop is idle, you can turn off the LCD brightness (shortcut key FN + F3).
Hot Batteries
Best Sellers